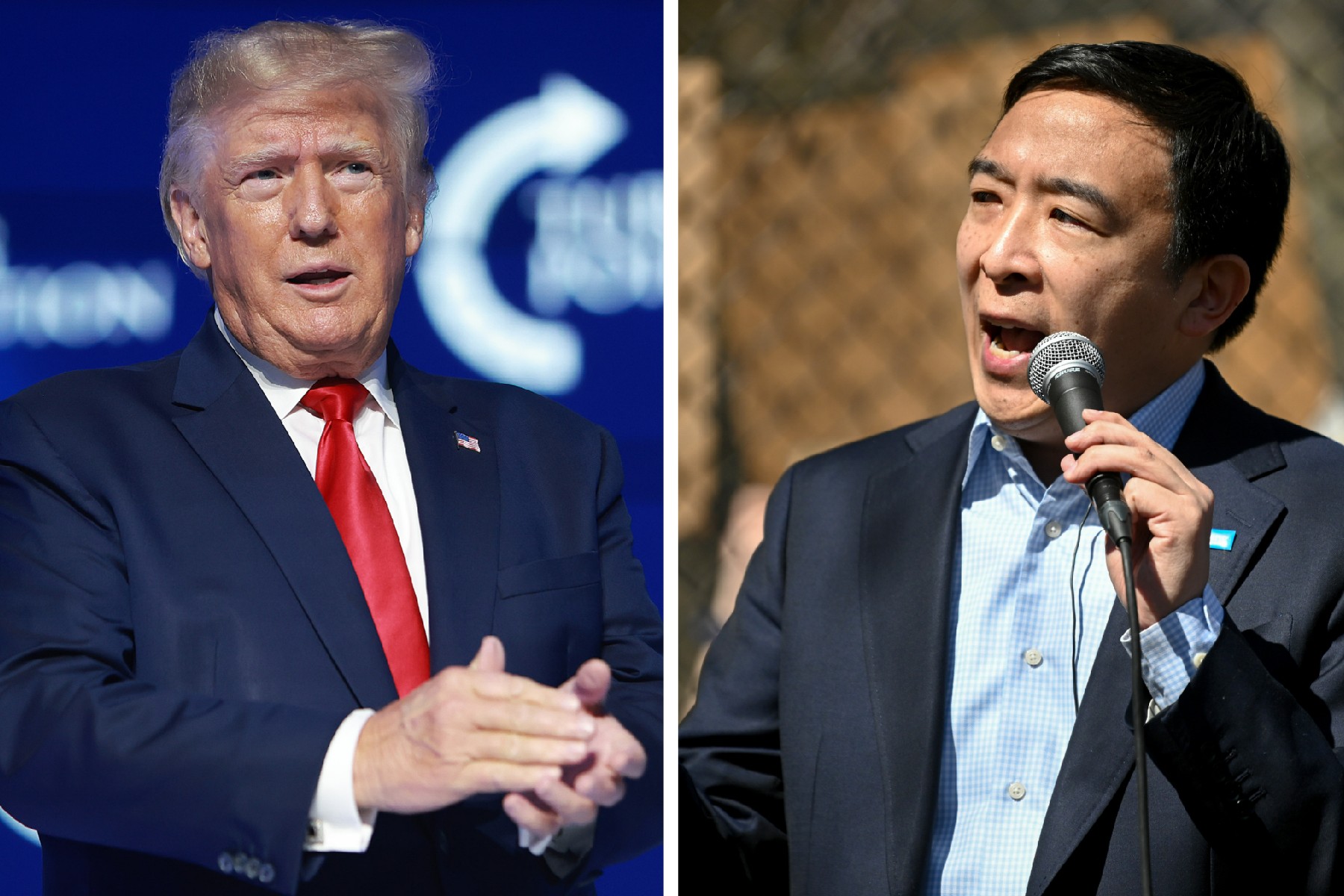 Andrew Yang's 'Forward' political party includes former Donald Trump staff
Former Democratic presidential candidate Andrew Yang's new political party is expected to include former aides to Donald Trump, according to reports.
On Wednesday, dozens of former Republican and Democratic officials announced the creation of the new "Forward Party".
Yang, who also ran as the Democratic candidate for mayor of New York in 2021, announced he was leaving the Democratic Party in October.
The Forward Party founders hope it will appeal to the millions of voters across the United States who are unhappy with the two-party system and polarized politics, according to a Reuters report.
The party, which is centrist, has not yet defined its policy.
The twin pillars of the new party are to "reinvigorate a fair and thriving economy" and to "give Americans more choice in elections, more confidence in a government that works and more say in our future", according to Reuters. .
The party, which has drawn support from both sides of the political spectrum, will include people from the Renew America movement, formed in 2021 by former officials from the Republican administrations of Ronald Reagan, George HW Bush, George W. Bush and Donald Trump.
One of the confirmed former members of the Trump administration who will be part of the new party is Miles Taylor, a former Homeland Security official.
He said he was aware of the difficulties third parties have faced in the past, but explained how things are different now.
"The fundamentals have changed," he said, according to Reuters. "When other third-party movements have emerged in the past, it has largely been within a system where the American people were not asking for an alternative."
"The difference here is that we're seeing historic numbers of Americans saying they want one."
David Jolly, former Republican congressman from Florida and president of the Serve America Movement, Christine Todd Whitman, former Republican governor of New Jersey and co-founder of the Renew America Movement and Andrew Yang explained why they think their third party won't . fail in the Washington Post Wednesday.
"Polarization is fueling a spike in political intimidation. Over the past two years, we've seen death threats and assassination plots against members of Congress, governors, Supreme Court justices, and even the vice -President of the United States," the article read.
"If nothing is done, the United States will not reach its 300th anniversary this century in recognizable form."
He went on to say that is why the party was formed and is made up of Democrats, Republicans and independents.
The article also referenced data from a New York Times/Siena College poll that found only 13% of Americans think the country is moving in the right direction.
The article ended by saying that Americans needed more choice in politics and that was more important now in order to restore civility to American society.
Newsweek contacted Andrew Yang for comment.