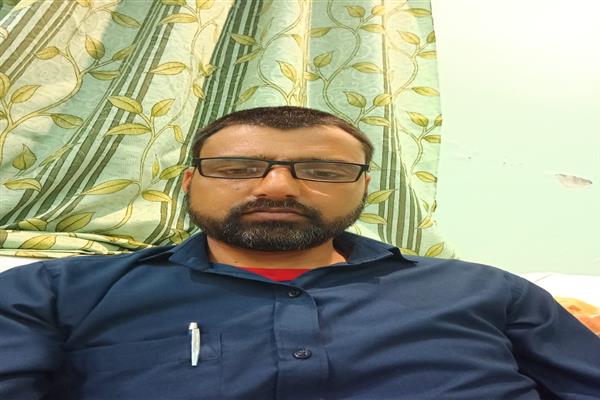 JKPM has urged major political parties to get United against the draft draft boundary report
Srinagar Feb 6: (KNS) Javid Ahmad Khan, Additional Secretary General of the People's Movement of Jammu and Kashmir, urges all traditional political parties in Jammu and Kashmir to unite against the harmful conceptions of demographic changes in J&K.
Javid Ahmad said that all mainstream political parties should put aside their grievances and speak out against the draft interim delimitation report which states that the Center government will change the demographics of Jammu and Kashmir at the behest of the power and that it is time to reject the draft interim delimitation report with one voice.
Javid Ahmad further said that the BJP is dividing the majority of Jammu and Kashmir for its vested and political interests, the creation of new assembly constituencies and the demarcation of the existing old constituencies is a completely divisive program of the BJP government which is not acceptable to the people of Jammu and Kashmir. , the people of Jammu and Kashmir are politically, geographically, economically and educationally downgraded to fulfill the agenda of the RSS and BJP.
Javid Ahmad urges all mainstream political parties to come together on one platform to save the age-old identity of Jammu and Kashmir. Here is an urgent need for Major Alliance to defeat the nefarious and divisive designs of the BJP government. (KNS)