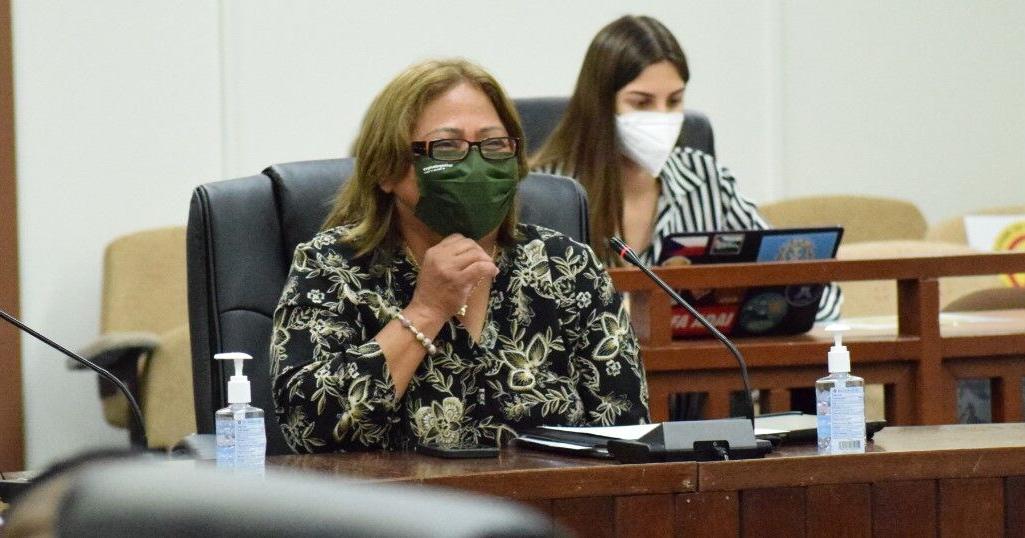 Medical guidance will always be a political issue, official says | New
"No matter where we place the medical referral office, it will always be a political question," Special Assistant for the Administration Mathilde "Keko" Rosario said on Wednesday in a meeting with the House Committee on Health and well-being.
Rosario represented the Governor's Office, one of the government agencies invited to the meeting to discuss issues regarding medical referrals.
The President and CEO of Commonwealth Healthcare Corp. Esther Muna and Medicaid Administrator Helen Sablan also attended the meeting.
Chaired by Representative Tina Sablan, the committee wanted to hear from Rosario and Muna about the ongoing discussions about the location of the medical referral office.
Currently, the medical referral office, headed by Ron Sablan, reports to the governor's office.
Rosario said the transfer of the medical referral office from Commonwealth Healthcare Corp. in the governor's office during the administration of the then government. Eloy S. Inos "was supposed to be on a temporary basis" to help the program overcome its financial difficulties at the time. She said the late governor's goal was to make sure the financial part of the program was properly managed.
She said the current administration wanted the medical referral office returned to the healthcare company, but the CEO of CHCC "refused to take over the program."
Rosario said the program belongs to CHCC "because that's where the doctors are."
Muna, for her part, said the discussions were all about program spending, which typically exceeds funding allocated by the legislature.
The program director said medical counseling has never been adequately funded by the government.
Rosario reiterated: "No matter where you place the medical referral program, it will always be a political issue as patients will always contact their elected leaders."
When asked by Vice President Blas Jonathan Attao what she thought of making the program an independent government entity, Rosario said, "Even if it becomes an 'independent' agency, I still think it will always be a problem. Politics. "