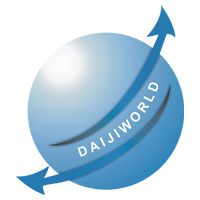 Nagaland Assembly to pass resolution to settle Naga political issue
Kohima, Sep 15 (IANS): A two-day session of the Nagaland Assembly would be held from September 20 during which a new resolution urging the central government to resolve the Naga political issue is expected to pass in the House, officials said on Wednesday.
Meanwhile, in a significant development, the Forum for Naga Reconciliation (FNR), NSCN-IM and National Naga Political Groups (NNPG) on Wednesday, at a joint meeting, adopted a resolution to continue the dialogue. "in order to move forward, to live in peace and overcome the cynicism, anxiety and disagreements that have led us to see each other as enemies and strangers, rather than as members of the same family".
A senior official said the 12th session of the 13th Nagaland Assembly is expected to again pass a resolution asking the Center to finalize the long-pending Naga political issue at the earliest. The Assembly earlier also, crossing party lines, passed such unanimous resolutions to settle the Naga political issue without further delay.
The Assembly Affairs Advisory Committee at its meeting on Monday finalized the schedule.
Nagaland's ruling parties, all other Naga bodies and civil society organizations are making every effort to resolve the Naga political issue ahead of the upcoming Assembly elections, which are expected to be held in February next year.
On Monday, the Parliamentary Central Committee headed by Chief Minister Neiphiu Rio met with Union Home Minister Amit Shah in New Delhi and urged him to finalize the Naga political settlement at the earliest.
Meanwhile, a joint statement after Wednesday's meeting of the FNR, NSCN-IM and NNPG said the meeting was held in the interest of pursuing genuine understanding among the Nagas and making gradual progress.
"The 'Reconciliation Pact' of June 13, 2009, signed by the late Isak Chishi Swu, the late SS Khaplang and Brig (Retired) S. Singnya would be honored in letter and in spirit.
"Therefore, we renew 'working together in the spirit of love', and renounce all forms of gun violence and refrain from engaging in word violence through print and social media among Naga political groups and the general public. Going forward, in order to chart the way forward, we remain committed to 'peace and respect and the resolution of outstanding issues between us,'" the joint statement read.
Appreciating Wednesday's meeting of the FNR, NSCN-IM and NNPG, Rio tweeted, "I express my deepest gratitude to the FNR, the collective leadership of the NSCN/GPRN and the NNPG Working Committee for the historic milestone crossed in the resolution to remain committed to peace. , unity, respect and resolution of outstanding issues. Peace and unity is the only way forward.