Payaswini river flooding becomes a political issue rsk mrq Pipa News
Kodagu: The Payaswini River, which has been flowing cold for generations, is now in the form of floods due to the Kindi Dam. For this reason, two national political parties are throwing mud at each other. Yes, at Sampaje, Madikeri taluk of Kodagu district, Koinadu flood in Koinadu flood, a kindi dam has been constructed for the Payaswini river in the western canal project at a cost of three crore rupees. The work is almost completed this year. But in two months before the inauguration, Payaswini Flood struck three times and ruined the lives of dozens of families in Koinad. The main reason for all this is the construction of the Kindi dam, people are expressing their outrage.
Kodagu district BJP media chief Subrahmanya Upadhyaya said 60 families had benefited from the Kindi dam. If someone had a medical condition, there were situations where a stick was attached to a chair and patients had to sit on it and cross the stream. Therefore, it is said that along with the bridge, the Kindi dam was built so that there is no problem of drinking water during the summer.
flood
The incitement work of the opposition people
But Subrahmanya Upadhyay complained that opposition parties are trying to trick people there into saying that floods are being created by the Kindi dam itself.
People here had never heard of the Kindi dam
Congress leader Suresh, who responded to this BJP allegation, held a press conference on Saturday and no one from that party had demanded the Kindi roadblock. All we asked was to build a bridge. But he alleged that today all the families here have been put in trouble by building the Kindi dam and providing water to 75 acres.
Kindi dam block
An egg was thrown at the car of opposition leader Siddaramaiah (former CM Siddaramaiah) who came to see the problem. They said that we did not demand the Kindi roadblock.
Also Read: Kodagu: Flash Floods in Payaswini River; Indignation of the inhabitants against the Minister Madhuswamy
Misinformation to Minister Madhuswamy
During the Congress government, the construction of the bridge was approved for Rs 30 lakh. But when the BJP government arrived, this bridge was replaced by the Kindi dam.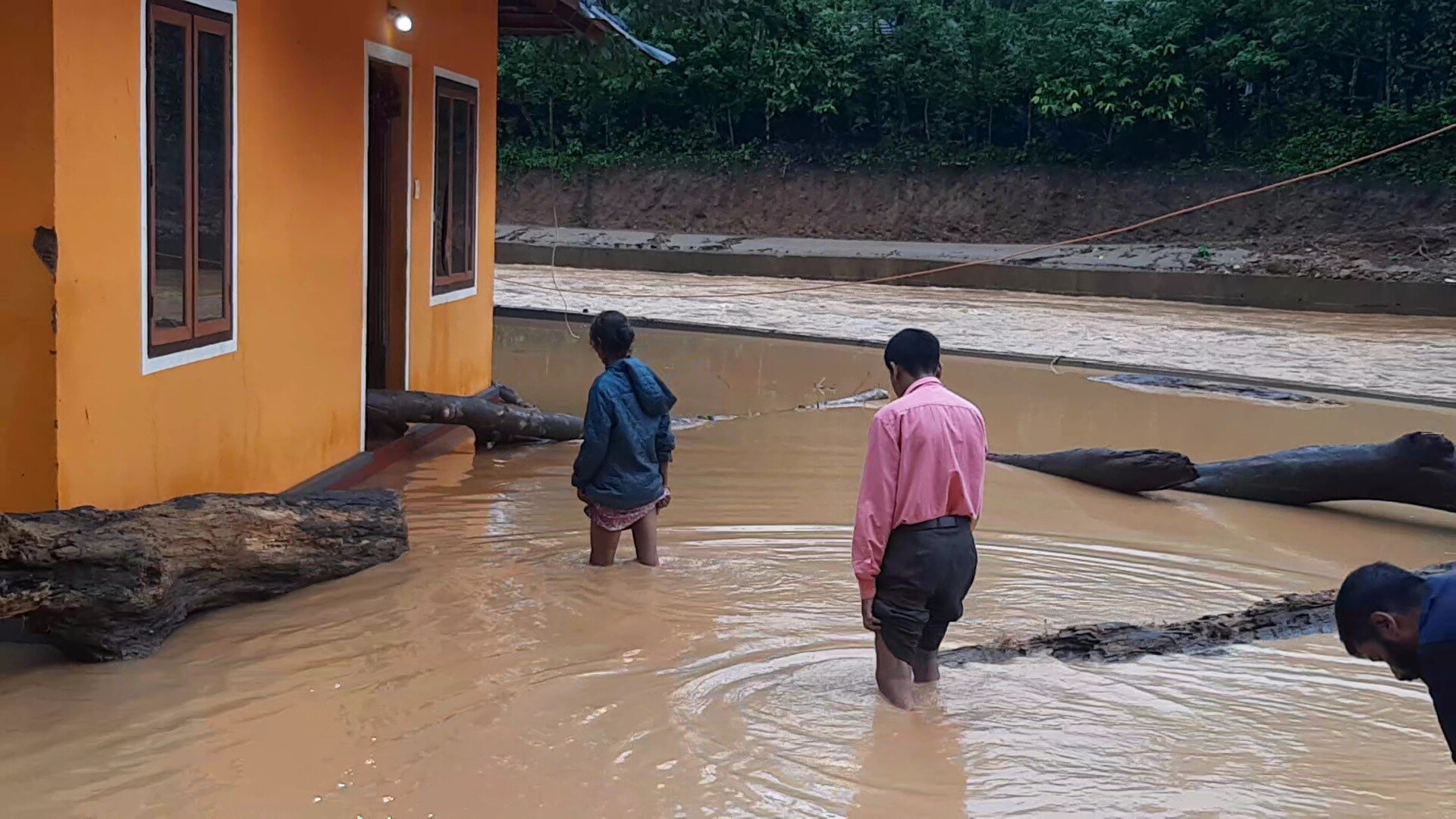 flood
This is a complete inconvenience for people in this part. Even KG Bopaiah knows this but only his followers gave false information to Minister Madhuswamy, who came to the district saying that Kindi dam benefited the people, Suresh expressed his displeasure.
To read also: Kodagu: Overflowing Payashwini! Flood in Kallugundi, Koinadu
It is ironic that both sides are now raking the silt from the Kindi dam as the problem needs to be resolved.
First read the latest news in News 18 Kannada. Get daily fresh news, live updates on Believer News 18 in Kannada
.