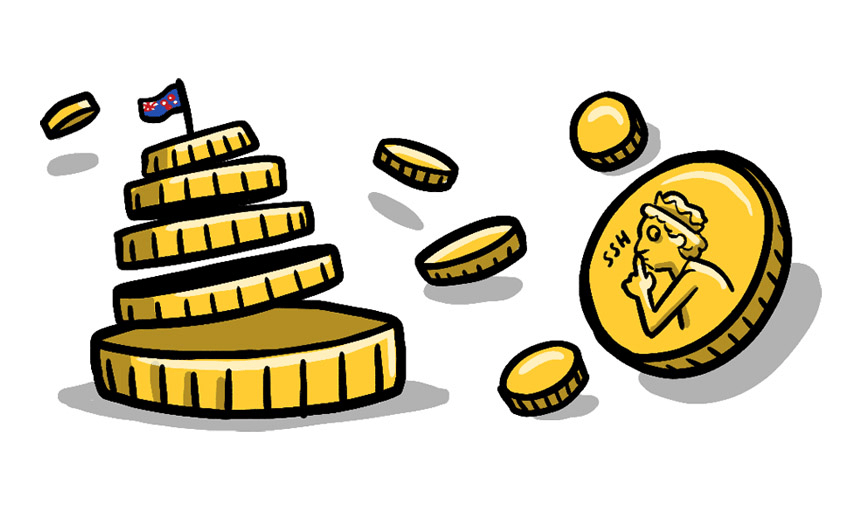 Secret Party Donations Targeted in New Electoral Law Amendment Proposal | June 27, 2022
It may soon be more difficult to make a secret donation to a political party. The government has announced new changes to our election laws regarding donations it hopes to make ahead of next year's general election.
The changes include making all donations over $5,000 identifiable, a change from the current rules that keep donor identities secret on all donations under $15,000.
The number and total value of party donations of less than $1,500, which are not made anonymously, would also have to be disclosed, and all registered parties would be required to make their financial statements publicly available annually.
These proposed changes come ahead of an independent review of our election laws that is not due to report until the end of next year.
They also come before the backdrop of a series of high-profile court cases around party donations. Currently, the New Zealand First Foundation is under scrutiny by the High Court, while charges have also been brought by the Serious Fraud Office against National and Labour. A case against the former is due to begin next month.
Justice Minister Kiri Allan said the changes followed a public consultation which showed New Zealanders wanted greater transparency in the political system. "Properly regulated political giving and lending underpins public confidence in the integrity of our electoral system and the key institutions of democratic government," Allan said.
"It is important to note that greater transparency of party and candidate funding helps build public confidence in our electoral system. These changes will provide the public with more information than they want.
Last week, Green Party MP Golriz Ghahraman called for political donations to be capped at $35,000 per person each year, and said the public disclosure threshold should be lowered from $15,000 to just $1,500.